Estimated Time Remaining:
HD Download $23.99
+ Stream in HD for Life
Stream for Life $9.99
Stream only
HD Rental $5.99
Stream in HD for 2 Days
Bondage Channel 2015 Vol. 6, The

Sexy brunette MILF teases me in lingerie and heels. I tie her and tease her back, focusing on her full and very sensitive milk filled breasts and nipples.
Nude spread eagle MILF cums over and over again while gagged with an old man's cock.
Cute young blonde bound nude, spread eagle. Her sweet bubble butt begging to be spanked. She is fingered to orgasm while her butt is reddened.
Frog tied young blond arches with every orgasm from the hitachi buried in her pussy, but she is a little quiet. I tie a rope to the Hitachi and pull it deep in her as she gives me a handjob, now she is loud.
Cute brunette wearing Daisy Dukes and boots finds herself bound stretched out across the perv's bed. Gagged with her own tank top, teased over her sheer black panties with a vibrator.
Bound nude except for her cowboy boots, the brunette thrashes in her bonds as the Hitachi buzzes away. The G-spot dildo attachment tied tight in her pussy makes certain she can not escape. She screams through her ring gag as the Hitachi is turned on high. He slowly strips and jerks too to her torment, her mouth helplessly wide open.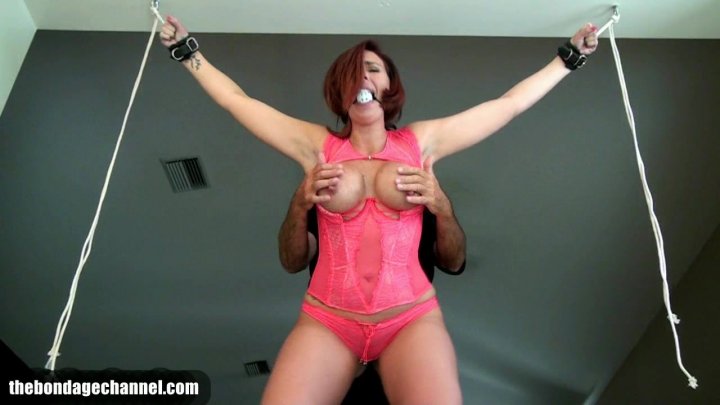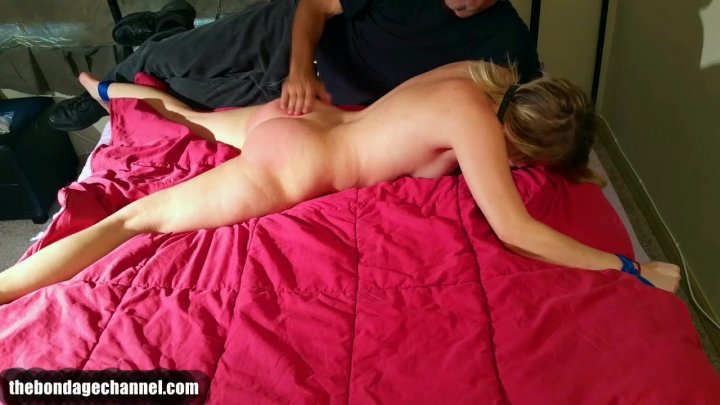 Hardcore Ass Play for a Blonde By Lucky Older Guy
4 min
More Like Bondage Channel 2015 Vol. 6, The